Corporate & Commercial Law
Our firm helps and assists national and international clients to establish their business in Lebanon and Middle East.
Our firm also advises its clients on more specific corporate and commercial issues. Our lawyers structure, negotiate and manage mergers and counsel clients on all related matters from the inception to closing of such transactions and agreements.
Also, our lawyers assist clients in every aspect of commercial transactions and business registration and establishment.
Our lawyers have significant experience in drafting and advising on all forms of commercial agreements such as agency exclusive, distribution and franchise.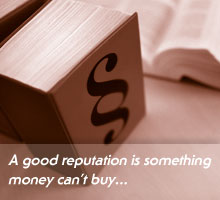 Informations

Our affiliation in Doha
[More}

info@yaghi-khoury.com
Beirut, Lebanon
Downtown, Lazarieh Bldg
Tel: +961 1 275180
Cell: +961 3 275180
Doha, Qatar (Affiliation)
Ali Jaafar Law Office
Rayyan Complex, 2nd floor
Office N.3 - Rayyan Street
Downtown Doha - Qatar
Tel: +974 (4) 432188
Cell: +974 (6) 598830

Alghero, Italy
Cell: +393471046865