Contracts
A- Contract formation:
The primary function of an attorney in contract formation is to resolve the uncertainties created by the negotiation process.
Contracts can take many forms and can define many different relationships. Yaghi.Khoury & Associates have been involved in just about every type of relationship including:
1. Business development and negotiation between the developers of the business, including joint venture agreements, shareholder agreements, limited liability management agreements, partnership agreements and the formation of various corporate structures.
2. Sales of commercial property and going concerns, including the sale of manufacturing facilities, franchise and other types of business.
3. Sales of residential real property, including contract for sale.
4. Forbearance agreements including work out agreements, buy out agreements, deed in lieu of foreclosure agreements, moratorium agreements, and other agreements seeking to document the terms through which a business can continue to operate through difficult times.
5. Employment agreements, consulting contracts, non-compete agreements and confidentiality agreements.
6. Distribution contracts, franchise agreements, supplier agreements, purchase agreements, processing and warehousing agreements and sole source agreements.
7. Notes, mortgages, security agreements, security interests, and guarantees.

B- Contract Litigation:
Whether suing for breach of contract, breach of contract accompanied with fraud in the inducement, breach of contract accompanied by a fraudulent act, negligent breach of contract, unfair trade practices, unfair business practices, unfair competition, or many other types of contract litigation, Yaghi.Khoury & Associates have brought these claims and defended against these claims before the Lebanese courts.
Whether it is in the formation of a contract or resolving a dispute over a contract, Yaghi.Khoury & Associates bring its wealth of experience and understanding to provide the best possible legal service for the client.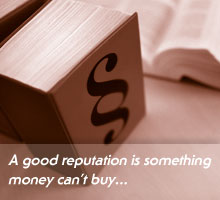 Informations

Our affiliation in Doha
[More}

info@yaghi-khoury.com
Beirut, Lebanon
Downtown, Lazarieh Bldg
Tel: +961 1 275180
Cell: +961 3 275180
Doha, Qatar (Affiliation)
Ali Jaafar Law Office
Rayyan Complex, 2nd floor
Office N.3 - Rayyan Street
Downtown Doha - Qatar
Tel: +974 (4) 432188
Cell: +974 (6) 598830

Alghero, Italy
Cell: +393471046865