Law firm profile
Since 1995, Yaghi.Khoury & Associates have been providing effective and practical legal services on a comprehensive range of business issues, including corporate and commercial law, banking and finance, insurance and reinsurance law, labor law, real estate and capital markets.
Our technology and intellectual property group advises on patents, trade marks, licensing and related issues.
Our tax lawyers can advise on the structuring of transactions and business ownership to minimize taxation, and our strong litigation and dispute resolution team provides support in the court room or by the way of alternative dispute resolution when required.
Key strengths:
Legal skill and experience
Sincerity, trust and speed
At Yaghi.Khoury & Associates, we dedicate ourselves to finding innovative and practical solutions to our clients' legal problems.
We work in partnership with our clients to avoid legal obstacles and to handle legal problems in an efficient and professional manner when they do occur.
Languages:
We can communicate in four languages: Arabic, English, French and Italian.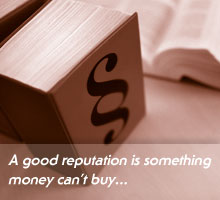 Informations

Our affiliation in Doha
[More}

info@yaghi-khoury.com
Beirut, Lebanon
Downtown, Lazarieh Bldg
Tel: +961 1 275180
Cell: +961 3 275180
Doha, Qatar (Affiliation)
Ali Jaafar Law Office
Rayyan Complex, 2nd floor
Office N.3 - Rayyan Street
Downtown Doha - Qatar
Tel: +974 (4) 432188
Cell: +974 (6) 598830

Alghero, Italy
Cell: +393471046865