Litigation & Arbitration
We represent our clients before all types and degrees of courts and committees within Lebanon as well as local and international arbitration committees and agencies, pleading in all types of civil and commercial cases.
We pursue all types of commercial litigation and alternative dispute resolution for defendants and plaintiffs, including:
contract and tort liability claims;
joint venture disputes;
international trade disputes;
franchise disputes;
banking & finance disputes;
sale of goods;
insurance defense and re-insurance disputes;
bankruptcy;
construction disputes and debt collection.
Our firm has litigated a wide variety of complex commercial matters for clients in diverse industries before Lebanese courts.
Our areas of focus include:
Business fraud
Interference with business activities/unfair competition
Antitrust/price fixing
Bank/lender liability
Intellectual property/trade secrets
Insurance fraud
Securities fraud
False Claim Act/whistleblower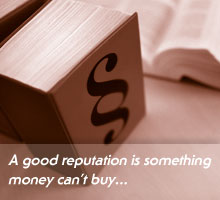 Informations

Our affiliation in Doha
[More}

info@yaghi-khoury.com
Beirut, Lebanon
Downtown, Lazarieh Bldg
Tel: +961 1 275180
Cell: +961 3 275180
Doha, Qatar (Affiliation)
Ali Jaafar Law Office
Rayyan Complex, 2nd floor
Office N.3 - Rayyan Street
Downtown Doha - Qatar
Tel: +974 (4) 432188
Cell: +974 (6) 598830

Alghero, Italy
Cell: +393471046865