Insurance & Reinsurance Law
Our firm represents insurance and reinsurance companies involved in areas such as personal accidents, life, medical, motor, cargo, property and travel insurance.
Our firm provides the complete range of legal services for insurance industry. We draft contracts of insurance and reinsurance, coverage options and the defense and handling of primary, excess and reinsurance claims.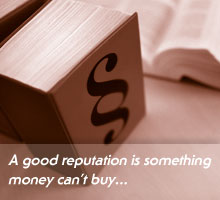 Informations

Our affiliation in Doha
[More}

info@yaghi-khoury.com
Beirut, Lebanon
Downtown, Lazarieh Bldg
Tel: +961 1 275180
Cell: +961 3 275180
Doha, Qatar (Affiliation)
Ali Jaafar Law Office
Rayyan Complex, 2nd floor
Office N.3 - Rayyan Street
Downtown Doha - Qatar
Tel: +974 (4) 432188
Cell: +974 (6) 598830

Alghero, Italy
Cell: +393471046865